ADC Homes is your partner for home remodels in Omaha and the surrounding areas. See beyond the mechanics of the typical home remodel with a design-build philosophy that allows you to renew, reimagine and repurpose your space according to what you need it to do.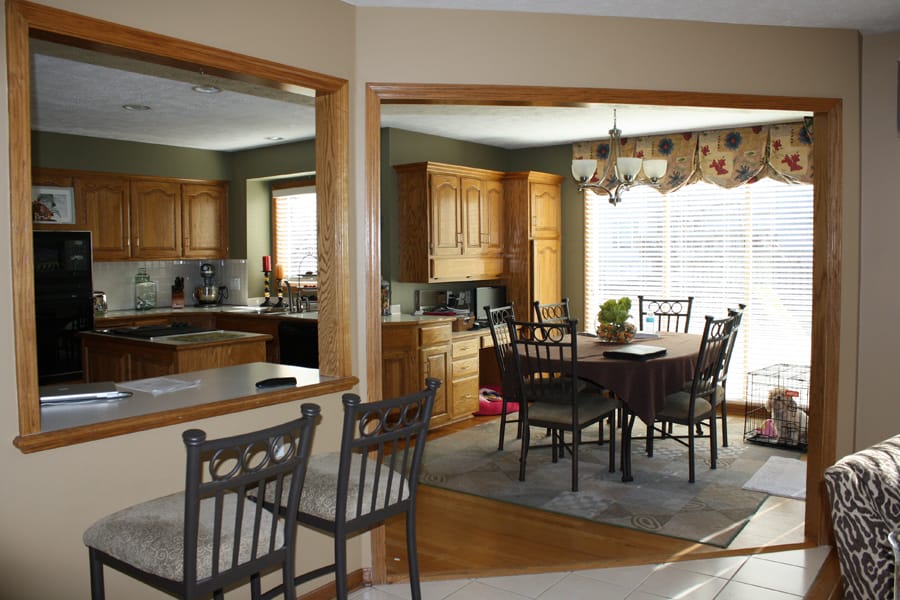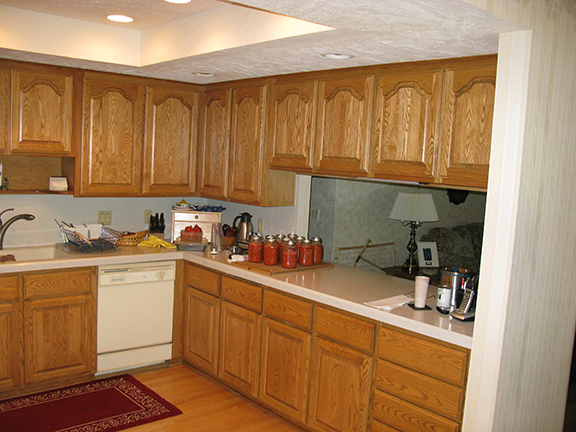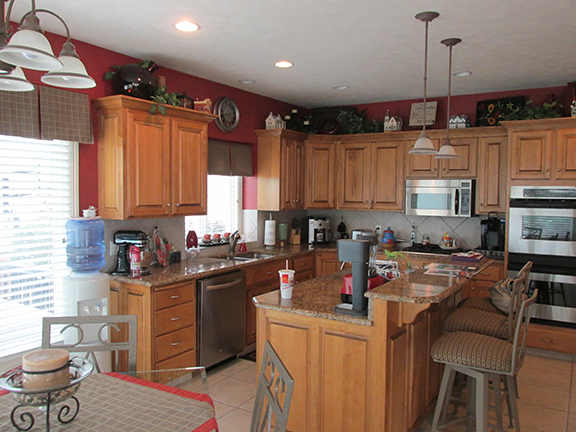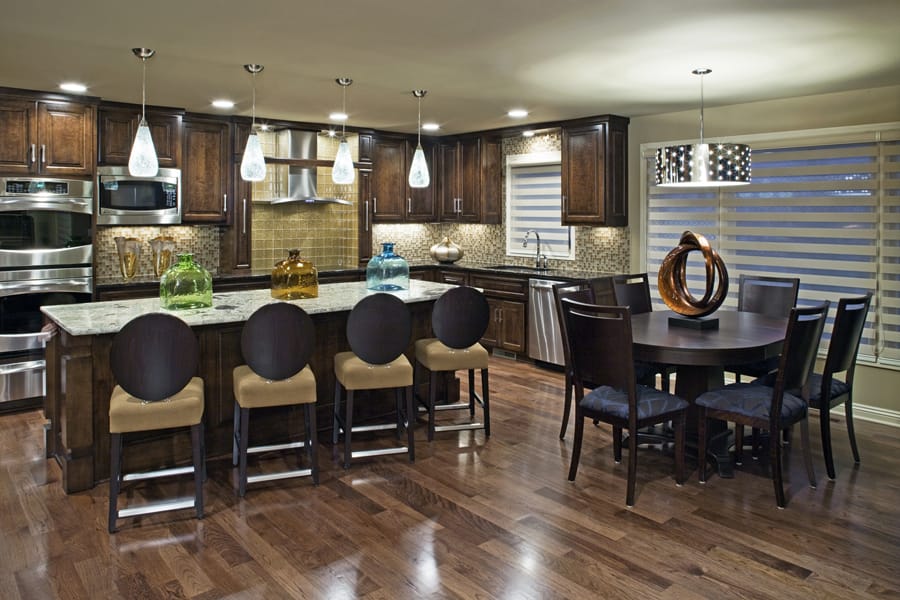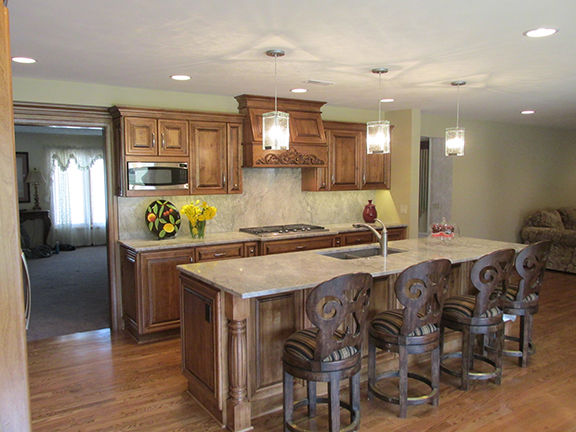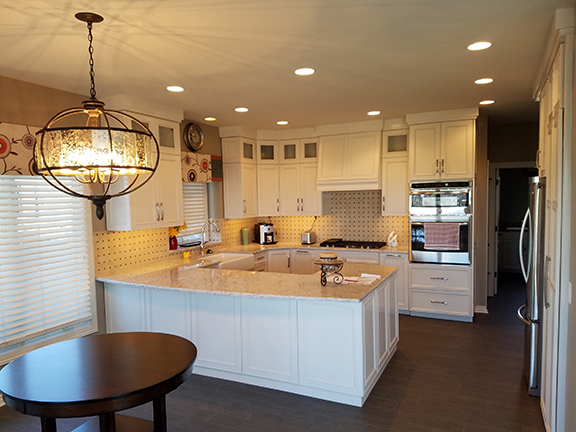 New spaces without a new home
Home remodels are an exciting transformation. The simplest changes in our lives can create a big impact on our living environment. ADC Remodel enables you to create new spaces, in the home you already love. From reimagining your master suite to rethinking your kitchen and family room, to whole house additions, ADC Remodel ensures the home you love is the home you'll continue to live in.
Collaboration welcome
Applying the same creative design-build processes and collaborative approach, we're able to work with you to provide a home remodeling solution that does more than change the aesthetics of a room. Our design services are the differentiator, with custom remodeling that allows you to reinterpret the space to address key issues, including high-end finishes that combine the best of aesthetics and durability.
Building lasting experiences
And we do it in a way that combines your ideas and preferences with our expertise in design and construction to deliver a home remodel experience that makes you wish you had remodeled sooner.
Frequently Asked Questions
What is the average cost of an Advance Design & Construction remodel?
Every remodeling project is different and so are the costs associated with it. Past projects have ranged from $30,000 to $500,000. However, with ADC Remodel, you'll know what the costs will be, the time required for completion and the process for achieving the deliverables.
What are your remodeling capabilities?
From a one-room refresh to major restructuring, to whole-house remodeling and additions, ADC Remodel has the resources and expertise to complete any remodeling project – regardless of the size, scope or complexity.
Can you create the design and plans for my project?
Yes, ADC Remodel is able to develop the design for your remodeling project and can even create 3D drawings that allow you to visualize the impact on your existing home. We're also able to work with existing architectural plans you may have or collaborate with your interior designer or other professional to ensure your remodel is everything you imagined it would be.
How can I stay informed about progress, timelines and budgets?
Your ADC Remodeling project manager is a great resource for everything you need throughout the process. He is on site daily and is in regular communication with all the subcontractors and others who play a role in your remodel. In addition, you have 24-hour access to our online project management system that details everything – from estimates and processes to questions, change orders and details regarding schedules and finishes. Even selections, changes and decisions you make are detailed.
The Best Measure of Performance
At Advance Design & Construction, we're fortunate to have clients who allow us to do the work that we do. We are also lucky that they're willing to share their experiences with us. It's the best way we have to demonstrate what you can expect from us on the issues that are most important to homeowners when building a true custom home.
Our referral list includes nearly everyone we've ever built, remodeled or renovated a home for. So, while we may not be able to promise that you'll never have a question, a concern or even a complaint, you'll find that we do everything in our power to live up to your expectations.
"Casey, Mike, and crew: Just wanted to let you know what a great and professional job you guys did on our Master Bedroom. We had such a horrible experience with our previous contractor–we were pleasantly surprised working with ADC. We would definitely use you again."
"We are so thankful for the opportunity we had in building our new home with you! You have impressed us through the entire process with communication and knowledge. Everyone at ADC listened to us with our needs and our design ideas. Our new home reflects our family because you worked creatively and diligently with us until we were satisfied. We were impressed with your organization and enjoyed your attitude and 'whatever-it-takes' to make us happy spirit. The quality of the your work continues to impress us! We truly feel that our home was custom designed for us and our family. We want to thank you again for building our dream home. It was a joy to work with ADC and we look forward to spending many happy years in this incredible house."
"We believe the term "custom home" is greatly overused by many of today's builders. ADC helped us design and build a home that is truly unique. We chose Steve and Pat to build our home for many reasons. They provide design services and unique ideas that other contractors cannot match. Their commitment to quality and workmanship is evident when you tour their homes. This commitment to quality also extended to the subcontractors. Not only did they execute the plan, but also had suggestions that contributed to the uniqueness of our home. Lastly, we cannot say enough about the follow-up after we moved in. Luke was fantastic as the on-site supervisor both during and after construction. Their main concern was making sure the house met our expectations. We can't thank you enough for building the house of our dreams and would unconditionally recommend ADC!"
Begin Your Home Transformation
Reach out to us today and refresh your home. We're up to the task.