Design & Build Custom Homes
When you say, "Welcome to my home," you'll mean it in every sense of the word. From your very first conversation with your ADC Homes team, to the day you move in, we work with you to make your custom home your own – in every detail. That is what we mean by true custom home design and build. 
From design and engineering, site selection and preparation to financing and construction, we'll partner with you at every step of the home building process. Together, your ADC Homes team will build the true custom home that you've always envisioned.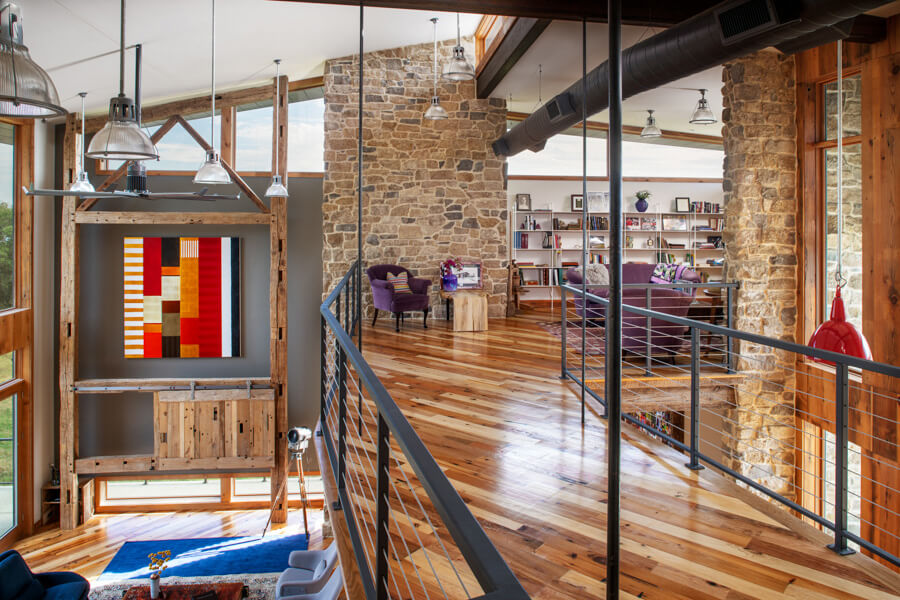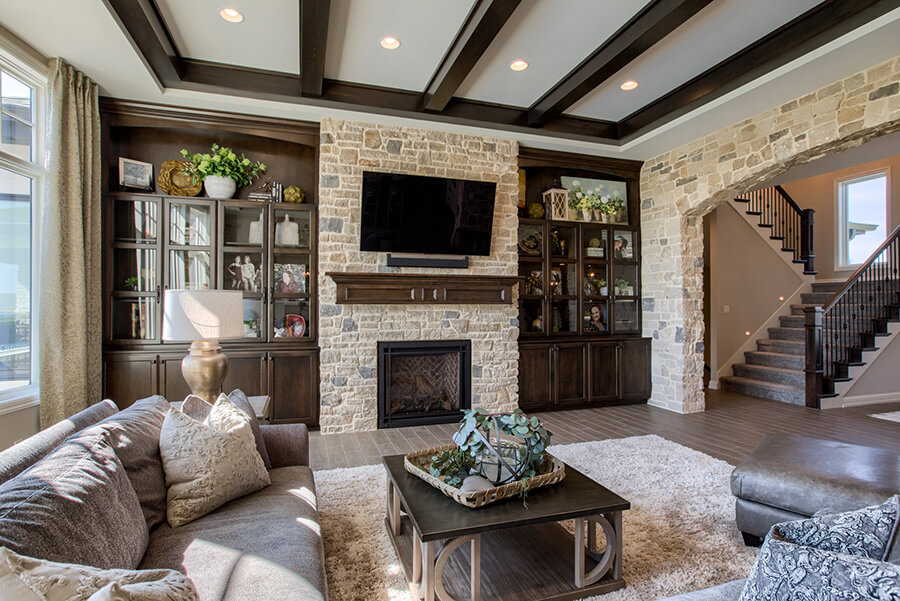 From initial idea to completion
Whether you've seen it in a magazine, on a design site, at a friend's home or just in your mind,  a true custom home has a unique and pleasing look, feel and flow. You'll find that everything about your custom home will come together to create a seamless and singular home building experience.
Expertise in every detail
Our architectural and engineering expertise at ADC Homes allows us to understand your one of a kind vision and find a way to create it for you. We're also known for our ability to bring together the best craftsmen, interior designers and more who expertly build and finish your home to your exacting standards.
Optimizing communication and engagement
At every step of the way, you'll be engaged in the process of your custom home. From timely communication to our online building management system, you'll always know the progress being made on your custom home including that budgets and timelines are being met, decisions are made in a timely manner and communication is always clear and responsive.
Frequently Asked Questions
How many custom homes do you build each year?
Our clients have high expectations of us and we ensure their expectations are met by devoting the time and attention required for their custom home build. That is why ADC Homes (Advance Design & Construction) focuses on 10 to 15 new true custom home starts each year throughout Omaha and the surrounding areas. This also allows greater quality control and better service for our customers.
What is the average price range for the custom homes you build?
Currently Advance Design & Construction builds custom homes ranging from $700,000 and above. However, there are many variables that ultimately determine the cost.
How much is the cost per square foot for an average ADC Homes custom home?
There are many factors that go into the cost of designing and building your custom home. From the size and amenities of your home, to the finishes and even the cost of your lot, all can impact the final calculation of 'cost per square foot.' We find that our clients appreciate the ability to create a custom home design that allows them to express their preferences and the costs associated with them – and then make their decisions accordingly. This enables homeowners to invest in those areas of their home that are most important to them, without sacrificing the qualities that are most important to them or paying for those that do not have as great a value to them.
Can ADC Homes create the design and floor plans for my home?
As one of the area's leading design-build companies, nearly 100% of the homes Advance Design & Construction builds are also designed by us. However, we're also happy to build a house from plans provided by an outside source. In either case, our specialization in custom design is an asset. In many cases, we can provide photo-realistic views of your home before construction even begins.
How does financing work?
With Advance Design & Construction, you may choose to manage financing yourself or rely on us to provide it for you. Typically a construction loan is required to begin the construction process and is usually funded at 75% of the completed home's value, based on a professional appraisal. Many homeowners choose to provide their own construction financing because the interest is deductible and funds are not released to the builder unless they are approved by you.
How does the building process work?
Once a design is approved and an agreement has been forged, the process begins by submitting plans for permits. Once complete, construction can begin. Advance Design & Construction uses an online project management system to implement our proven process. It is easily accessible to the homeowner, so you're able to track all the details and costs associated with the construction of your custom home.
How can we find a lot?
You may have very definite ideas about where you'd like to live or you may want to know a little more about different communities and developments. Advance Design & Construction has a selective inventory of properties in some of the most desirable neighborhoods, as well as a working relationship with Omaha's developers and developers in the surrounding areas. Even if you do not purchase one of our lots, we can assist you in the selection of your lot. Your property selection may have considerable impact on your plan, size, orientation, and lot preparation costs.
Our Design & Build Portfolio
Whether it's marveling at the engineering that made a suspended walkway possible or the delight at discovering an unexpected detail or feature, ADC Homes introduces you to a true integration of design and build, your individuality and our architectural expertise, and the successful solution between 'what if' and 'why not.' It's the magic that happens when your home is a true custom build. When your builder is your collaborative partner and when you look around at what you've created and say, "Yes, this was all worth it."
View our portfolio of some of our custom homes built in and around the Omaha area below.
Our Developments
Location is everything. Whether you dream of breathtaking views, waking up to the sun streaming in your window or have your heart set on a particular area or neighborhood, Advance Design & Construction is able to design and build a custom home that optimizes every aspect of your lot and every inch of square footage.
As a true custom builder, we're able to design and build a home on your own acreage, estate or private lot. We also offer an extensive selection of lots in the most desirable areas.
The Best Measure of Performance
At Advance Design & Construction, we're fortunate to have clients who allow us to do the work that we do. We are also lucky that they're willing to share their experiences with us. It's the best way we have to demonstrate what you can expect from us on the issues that are most important to homeowners when building a true custom home.
Our referral list includes nearly everyone we've ever built, remodeled or renovated a home for. So, while we may not be able to promise that you'll never have a question, a concern or even a complaint, you'll find that we do everything in our power to live up to your expectations.
"We were first time builders and had a great experience. Steve and Pat are very professional and friendly. They are always available and trustworthy. Our house is beautiful, and it was finished on time. We are very satisfied"
"We are so thankful for the opportunity we had in building our new home with you! You have impressed us through the entire process with communication and knowledge. Everyone at ADC listened to us with our needs and our design ideas. Our new home reflects our family because you worked creatively and diligently with us until we were satisfied. We were impressed with your organization and enjoyed your attitude and 'whatever-it-takes' to make us happy spirit. The quality of the your work continues to impress us! We truly feel that our home was custom designed for us and our family. We want to thank you again for building our dream home. It was a joy to work with ADC and we look forward to spending many happy years in this incredible house."
"We believe the term "custom home" is greatly overused by many of today's builders. ADC helped us design and build a home that is truly unique. We chose Steve and Pat to build our home for many reasons. They provide design services and unique ideas that other contractors cannot match. Their commitment to quality and workmanship is evident when you tour their homes. This commitment to quality also extended to the subcontractors. Not only did they execute the plan, but also had suggestions that contributed to the uniqueness of our home. Lastly, we cannot say enough about the follow-up after we moved in. Luke was fantastic as the on-site supervisor both during and after construction. Their main concern was making sure the house met our expectations. We can't thank you enough for building the house of our dreams and would unconditionally recommend ADC!"
Make Your Dream a Reality
If you're ready to talk about your custom home, reach out to us today.